APPC News
Monday, November 18th, 2013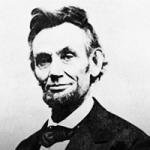 Could Lincoln be reelected today? What sort of attack ads might he encounter? What deceptive ads, false claims, and out-of-context quotations might the Illinois Republican face from the likes of Democratic nominee Gen. George B. McClellan and third-party Super PACs? Using a variety of political-campaign techniques, along with parody and humor, FlackCheck.org has reconceived the bruising 1864 campaign in a video timeline.
Monday, November 11th, 2013
The amount of gun violence in the top-grossing PG-13 movies has more than tripled since 1985, and in 2012 it exceeded the gun violence in the biggest R-rated movies, according to researchers at the Annenberg Public Policy Center and the Ohio State University. The overall rate of violence in the biggest box-office movies has more than doubled since 1950, the researchers report in "Gun Violence Trends in Movies," published in Pediatrics.
Thursday, November 7th, 2013
"Electing the President 2012," published by the University of Pennsylvania Press, offers a behind-the-scenes look at campaign strategy and analysis from the insiders who ran the campaigns of President Barack Obama and his Republican challenger, Mitt Romney. The book captures a daylong closed-door campaign debriefing at the Annenberg Public Policy Center on Dec. 6, 2012, a month after the election, with top campaign strategists who spoke freely and questioned each other about their decisions.
Read APPC News >