APPC News
Monday, December 9th, 2013
Nearly 90 percent of the top-grossing movies over a 25-year period show main characters acting violently, and in 77 percent of the movies those characters also engage in sex-, alcohol- or tobacco-related behavior, a new study has shown. The study published in Pediatrics, by researchers at the Annenberg Public Policy Center, found that more than half of the biggest PG-13 movies featured a main character acting violently and involved in either drinking, sexual behavior or smoking within a five-minute segment.
Monday, November 18th, 2013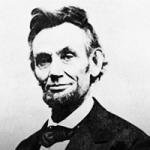 Could Lincoln be reelected today? What sort of attack ads might he encounter? What deceptive ads, false claims, and out-of-context quotations might the Illinois Republican face from the likes of Democratic nominee Gen. George B. McClellan and third-party Super PACs? Using a variety of political-campaign techniques, along with parody and humor, FlackCheck.org has reconceived the bruising 1864 campaign in a video timeline.
Monday, November 11th, 2013
The amount of gun violence in the top-grossing PG-13 movies has more than tripled since 1985, and in 2012 it exceeded the gun violence in the biggest R-rated movies, according to researchers at the Annenberg Public Policy Center and the Ohio State University. The overall rate of violence in the biggest box-office movies has more than doubled since 1950, the researchers report in "Gun Violence Trends in Movies," published in Pediatrics.
Read APPC News >