Bryce Pinkham, a 2012 Leonore Annenberg Arts fellow, has been nominated for a Tony Award for lead actor in a musical for his performance in "A Gentleman's Guide to Love and Murder." In the musical comedy, set in Edwardian Britain, Pinkham stars as Monty Navarro, a man raised in poverty who learns he is ninth in line to inherit a family fortune and sets about the deadly task of removing his eight predecessors to secure his inheritance.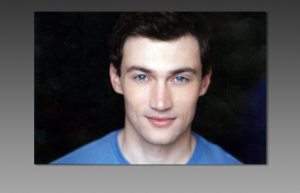 The original production, which debuted on Broadway in November, has garnered critical acclaim in a season stacked with both exciting new productions and revivals of beloved works. Pinkham has been praised for his "boyish" charm and charisma in the role, and for keeping pace with his costar, Tony winner Jefferson Mays, who deftly plays all eight of the doomed inheritors.
Pinkham, a Bay Area native who was nominated for his fellowship by the Yale School of Drama, made his Broadway debut in "Bloody Bloody Andrew Jackson." He recently appeared as one of the four leads in the musical adaptation of "Ghost," but his turn in "Gentleman's Guide" marks his first Tony award recognition.
In a statement to Broadwayworld.com, Pinkham expressed his excitement and surprise at the nomination. "It's just one of those moments you are always dreaming about as a little kid, practicing in front of the mirror…It's just been a thrilling morning." He also expressed gratitude to the show's cast, saying, "It's never been lost on me how lucky I am to be in this position with this musical and I'm so excited to share it with everyone."
"Gentleman's Guide" dominated the awards, receiving a total of 10 nominations, including nods for best musical and best original score. Pinkham was also recently nominated for a Drama Desk Award for outstanding actor in a musical for his performance.